Web3, Peer-to-Peer Networking, and Distributed Ledger Technology is about to change the HR Software Industry
CET is about to team with like-minded partners to roll out an enterprise solution built on the Holochain platform that will connect peer-to-peer servers around the world and deliver EMPLOYEE DATA OWNERSHIP to individuals in a trusted global environment and create a network for companies to run RENEWABLE ENERGY MANAGEMENT software in the same authenticated and trusted environment.
Starting in Australia, 4,800 companies employing over 5 million employees will be given the opportunity to connect to the network.
CET's visionary leadership will create the peer-to-peer network for microgrids to administer rooftop solar photovoltaic panels that will lay the platform for SPACE BASED SOLAR POWER implementation during the next decade: Same infrastructure, same power source – different method of delivery.
CET is helping clients transition to a new Distributed Ledger Technology peer-to-peer platform.

The Scope and Impact of Web3 on HR Systems By John Macy and Dennis Hill, Ph.D.
Quote from IHRIM's WSR Q1 2022 article: "The Web3 HR platform offers an imminent future consisting of open-source frameworks for modular assembly and composable application development and energy-conscious hosting services for a sustainable future. Current enterprise platforms will be disrupted, and the adoption of new Metaversestyle applications and edge computing devices will render existing applications obsolete…and very quickly."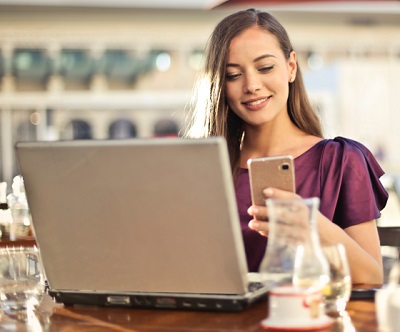 The Distributed Ledger Technology, Holochain, is a new way of building composable applications on a new Web3 platform

Quote from Paul d'Aoust (Holochain): "....to offer a place where developers can offer generic, customisable parts that users can connect like Lego blocks into applications that suit their needs, without requiring any programming knowledge at all."
CET's ESG (Environmental, Social, Governance) DATA PLATFORM
CET has expanded their HR Data Platform, that mainly addressed the SOCIAL component of an ESG platform, to provide an integrated platform that connected employee owned data on a Distributed Ledger Technology (Blockchain) platform with Renewable Energy management applications. The type of data incorporated on an ESG platform is illustrated on the diagram below:

The ESG Data Platform that will be available to clients to download and install is built on the Low Code Salesforce.com platform for citizen developer ease to customise. The platform may be rebranded and deployed by clients within their organisations and functionality built internally to suit the company's business processes. CET has built a DLT application for employee owned data to integrate real time with the Salesforce.com platform for data synchronisation.   
The CET ESG Data Platform will become widely available following the Hunter Valley Proof of Concept that focuses on Solar Power, Gravity Power and Solar PV Panel microgrid infrastructure management readiness.
Use Cases for DLT (Blockchain)
As Distributed Ledger Technology (Blockchain) becomes more mainstream and accessible, all members of the HR community—from recruiters to the senior leadership—will likely find it disrupting their daily workflows, including the recruitment process, tapping talent pools, running background checks, verifying employment history, engaging contract workers with smart contracts, onboarding, maintaining employee data, maintaining employees' personal data, handling financial transactions and managing payroll systems. It can even simplify cross-border payments by automating real-time exchange rates and other jurisdiction parameters, which hold implications for businesses that hire and operate globally.
NOW there are More Use Cases emerging as the potential of Distributed Ledger Technology (DLT) is understood. The Consortium for Decentralized HR (DeHR) has promoted the benefits of a decentralised platform at every opportunity and supported global blockchain and DLT standards through representation on ISO working groups. The flexible technology used by CET has enabled use cases to be quickly developed on the CET platform in response to urgent business needs, including:
Without a doubt the most important and exciting Use Case so far is the application of DLT to build the ground infrastructure and ecosystem to support SPACE BASED SOLAR POWER (SBSP). Learn more .....

CET is Proud to be Leading the Way in the Hunter Valley Proof of Concept
When Space X Transporter 6 blasts off in December 2022 it will be carrying the California Institute of Technology's (Caltech) Space Solar Power Demonstration One (SSPD-1) payload. We are now entering a new chapter in the battle against climate change and the creation of a new method to deliver renewable energy.

The CALTECH Space Energy Transmission Proof of Concept

According to CALTECH the objective of the SSPD-1 Proof of Concept (PoC) is:
"Collecting solar power in space and transmitting the energy wirelessly to Earth through microwaves enables terrestrial power availability unaffected by weather or time of day. Solar power could be continuously available anywhere on earth"
If successful, the PoC demonstration will be another step along the way to proving the technical feasibility and economic viability of creating a reliable source of energy from space capable of servicing a global network of distributed electricity consumers. The next challenge is how will energy consumers connect to the space solar power source, or how will the microwave RF (Radio Frequency) beams emanating from the space source locate their target?

The Ground Based Energy Distribution Proof of Concept

If Space Solar Power transmission is successful, the ability to harvest energy with a specially designed optical rectenna must be proven and the distribution network must be ready. A distributed energy network requires the right technical platform. Competitive Edge Technology (CET) is initiating a Proof of Concept in the Hunter Valley, 100 km north of Sydney, home to a long-established mining industry and the "energy capital" of New South Wales. The purpose of the PoC is to work with the Australian science community to confirm an optical rectenna capability, with local employer organisations to prepare the infrastructure and with a Distributed Ledger Technology platform provider and partners to customise an ESG (Environmental, Social, Governance) data platform to provide a secure, scalable, immutable and transparent data source with open integration capability.
CET does not have a formal relationship with CALTECH to participate in their PoC and know there are numerous other organisations at various stages in the Space Based Solar Power (SBSP) race. Once proven, the SBSP concept will be taken up by either commercial or government bodies in countries such as USA, UK, Europe, India, Japan, China, New Zealand and hopefully Australia. The Hunter Valley PoC is applicable to all SBSP projects.
The article associated with this video can be seen at: https://medium.com/@john.macy/bouncing-microwaves-off-orbiting-satellites-for-24hr-clean-energy-coverage-abc730bed28e
Decentralized HR Global Platform & Network for Solar Power
The article associated with this video can be seen at: https://medium.com/@john.macy/decentralized-hr-global-platform-network-for-solar-power-95b82387125
HR Microservices with Blockchain Cornerstone
For more information contact
john.macy@cet-hr.com
---

CONTACT US: For more information please contact CET at info@cet-hr.com
© Copyright: Information on this site must not be copied or reproduced in any form without the permission of Competitive Edge Technology Pty Ltd. www.cet-hr.com
---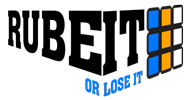 CET supports the not for profit Rubeit Foundation.
A community initiative to teach participants how to solve the Rubik's Cube puzzle to exercise the mind and improve memory retention.
CET is looking to provide a data store, owned by the person. that can be shared with researchers to correlate activities with medical data.