---
As blockchain technology becomes more mainstream and accessible, all members of the HR department—from recruiters to the senior leadership—will likely find it disrupting their daily workflows, including the recruitment process, tapping talent pools, running background checks, verifying employment history, engaging contract workers with smart contracts, onboarding, maintaining employee data, maintaining employees' personal data, handling financial transactions and managing payroll systems. It can even simplify cross-border payments by automating real-time exchange rates and other jurisdiction parameters, which hold implications for businesses that hire and operate globally.

Potential Use Cases
Some of the potential data links to standardized Blockchain / DLT employee data are shown in the diagram below:



NOW there are more Use Cases emerging as the potential of DLT is being understood. DeHR has promoted the benefits of a decentralised platform at every opportunity and supported global blockchain and DLT standards through representation on ISO working groups. The flexible technology used by CET has enabled use cases to be quickly developed on the CET platform in response to urgent business needs, including:
However, the most important and exciting Use Case so far is the application of DLT to build the ground infrastructure and ecosystem to support Space Based Solar Power (SBSP).

The Most Exciting Use Case and Proof of Concept for 30 years




The electricity and carbon trading industries have already discovered the potential of blockchain to underpin financial transactions and create secure records for energy and microgrid communities. DeHR's technology partner, Competitive Edge Technology (CET), has chosen to create a platform for future HR applications and peer-to-peer hosting using the open framework of the DLT Holochain product. Enterprise participants in the network, approved by the DeHR Governance Group, will be eligible to install the CET application plug in framework and upload their employee data to the Holochain DLT. Having created the ground infrastructure platform CET is now ready to participate in an exciting, and potentially game changing, Proof of Concept (PoC) to integrate Space Based Solar Power initiatives with ground distribution networks containing workforce data.
Hunter Valley Project
Renewable energy has been chosen as a Use Case for a global workforce database built on a Web3 platform by Competitive Edge Technology (CET). The Web3 platform is underpinned by Distributed Ledger Technology and applies an agent centric consensus model administered by governance rules established by the Consortium for Decentralized HR.
The Use Case is considered urgent, not only for its' potential to contribute to the reduction of the impact of climate change, but to enable Australia to take its' place in the global science community researching ways of harnessing the sun's energy to produce clean energy. Countries such as China, India, the USA, Europe, Japan, New Zealand, the UK, and others are aware of the economic and political benefits of being the first to successfully deliver solar-based power on a commercial scale.
The Barrington / Hunter Valley Project Proof of Concept (PoC) explores whether it is technically feasible to send microwave (or laser) solar beams from space using retrodirective electromagnetic beams to an optical rectenna on earth to produce electricity for industry and household needs. This approach is different to most other research in so far as it focuses on a micro approach for household consumption and microgrid distributed within geographically located regions defined by post or zip codes.
From a commercial perspective, the project leverages off current investment in solar panel arrays and creates a distribution platform that is multi-purpose and factors in the need for more time for the science and technology to evolve. In other words, if the PoC does not produce and immediate positive result it lays the infrastructure for the future: But, if it is successful a commercial-ready model will be created for global adoption.
As a prerequisite for the PoC a host network of energy consumers will be set up to migrate quickly from PoC to commercial operation. Competitive Edge Technology is partnering with distributed ledger technology companies, leading researchers and microgrid organisations to create the ground-based infrastructure
Space-based Solar Beaming Proof of Concept for Hunter Valley
The Barrington Project is a Proof-of-Concept (PoC) in the Hunter Valley for Space-based Solar Power. As we progress from rooftop solar panels to power beamed from space it will be a complete game changer for renewable energy.



View of the rugged terrain in the Barrington region
The Barrington mountain ranges and Hunter Valley makes perfect sense to be the PoC location because it is the energy capital of NSW and already has an established power industry that will eventually need to transition from fossil fuel to a new source of electricity supply.
Competitive Edge Technology is in a perfect position to set up the platform and network that would underpin the PoC. The company has already developed a peer-to-peer employee database prototype to lay the groundwork and identified companies in the region that would fit the criteria to participate in a PoC. The platform requires modern distributed ledger technology and Web3 readiness to support the PoC phases.


Format of Proof of Concept


1.0 CREATE AN EMPLOYEE / HOUSEHOLD DATA PLATFORM
1.1 CREATE THE SOFTWARE APPLICATIONS
1.1.1 THE EMPLOYEE SOFTWARE
1.1.2 THE COMPANY SOFTWARE
1.2 CREATE THE NETWORK
1.2.1 PRE-APPROVED AUSTRALIAN COMPANIES TO PARTICIPATE IN DEHR NETWORK
1.2.2 POTENTIAL HOSTING AGENTS BY POSTCODE
1.2.3 HUNTER REGION COMPANIES WITH POSTCODE TO BE INVITED
2.0 CREATE A MICROGRID COMMUNITY AND INTEGRATING SOFTWARE
2.1 THE NEED FOR DECENTRALIZATION OF ENERGY ASSETS AND CREATION OF MICROGRIDS
3.0 WORKFORCE RESKILLING AND INFRASTRUCTURE FOR SOLAR POWER
3.1 REUSABLE INFRASTRUCTURE AND INVESTMENT PROTECTION
4.0 SPACE BASED SOLAR BEAMING AND PROTOTYPES
Create an employee data platform to represent households, The ultimate consumers of space based solar are households and industry. CET has a database of over 4,800 Australian companies pre-approved to join a global workforce network. The companies are eligible to join the Consortium for Decentralized HR (DeHR) having complied with membership criteria.

The Salesforce Interim Platform is the prototype for the Holochain DLT Platform and is a collaborative development environment for Citizen and Professional Developers. It contains:
A standard database schema ( HR Data Platform Standard ) for design and assembly
Open source with a reusable code library for Citizen and Professional Developers linked to Competitive Edge Technology's Bitbucket with over 330 repositories referenced
A Low Code copy and paste facility for Citizen Developers to build their custom applications
1.1 1 The employee software

| Main Menu | About the App |
EMPLOYEE EXPERIENCE | My Data Menu | About Me | Emergency Contacts | My Education Details | My Banking Details | My Superannuation | My Languages | My Dependents | My Licenses | My Work Status | My Disabilities | My Passport | Vaccination Details | Access Details | Manage Requests | Grant Access | Edit Permissions | Access Settings |
1.1.2 The company software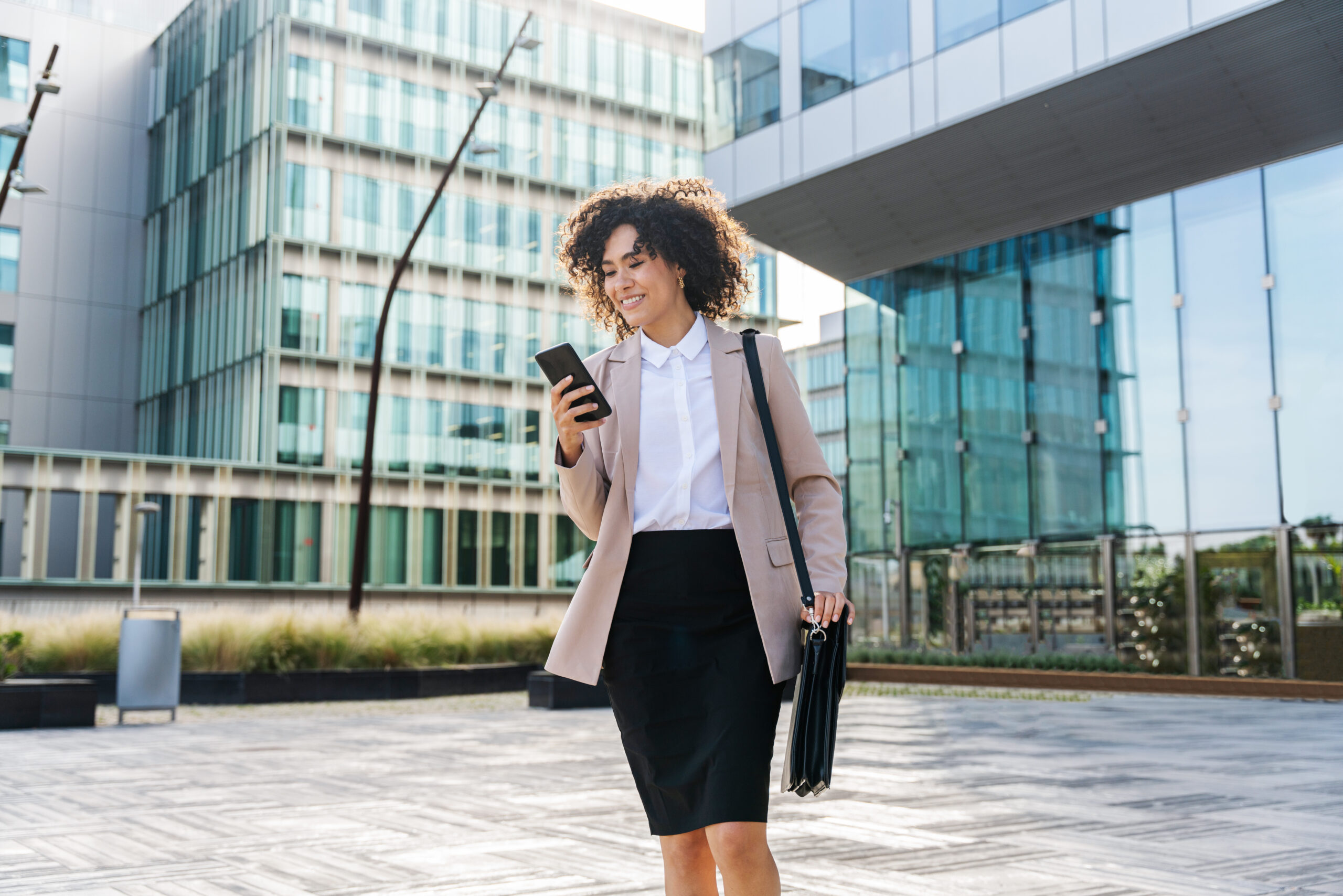 | Main Menu | About the App |
| EMPLOYER EXPERIENCE | Specify Data | State Reason | Access Denied | View Request Status | View Data Requested | Stop Access | New Employee Data |
The index below contains the name of Australian companies eligible to join the DeHR Consortium and participate in a peer-to-peer distributed energy resource network.
Country Company Registration Code:(Australia) AU-MSP:#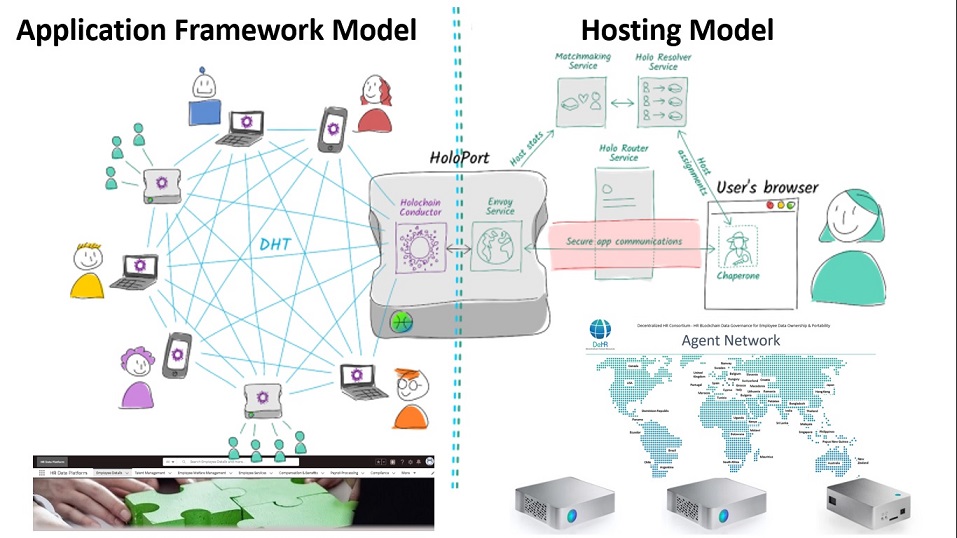 Once the PoC is successfully completed the model established for the Hunter Region will be applied to other Hosting Agents across Australia, before going global
Click on the Australian state link below to see the 983 potential hosting agent locations within the network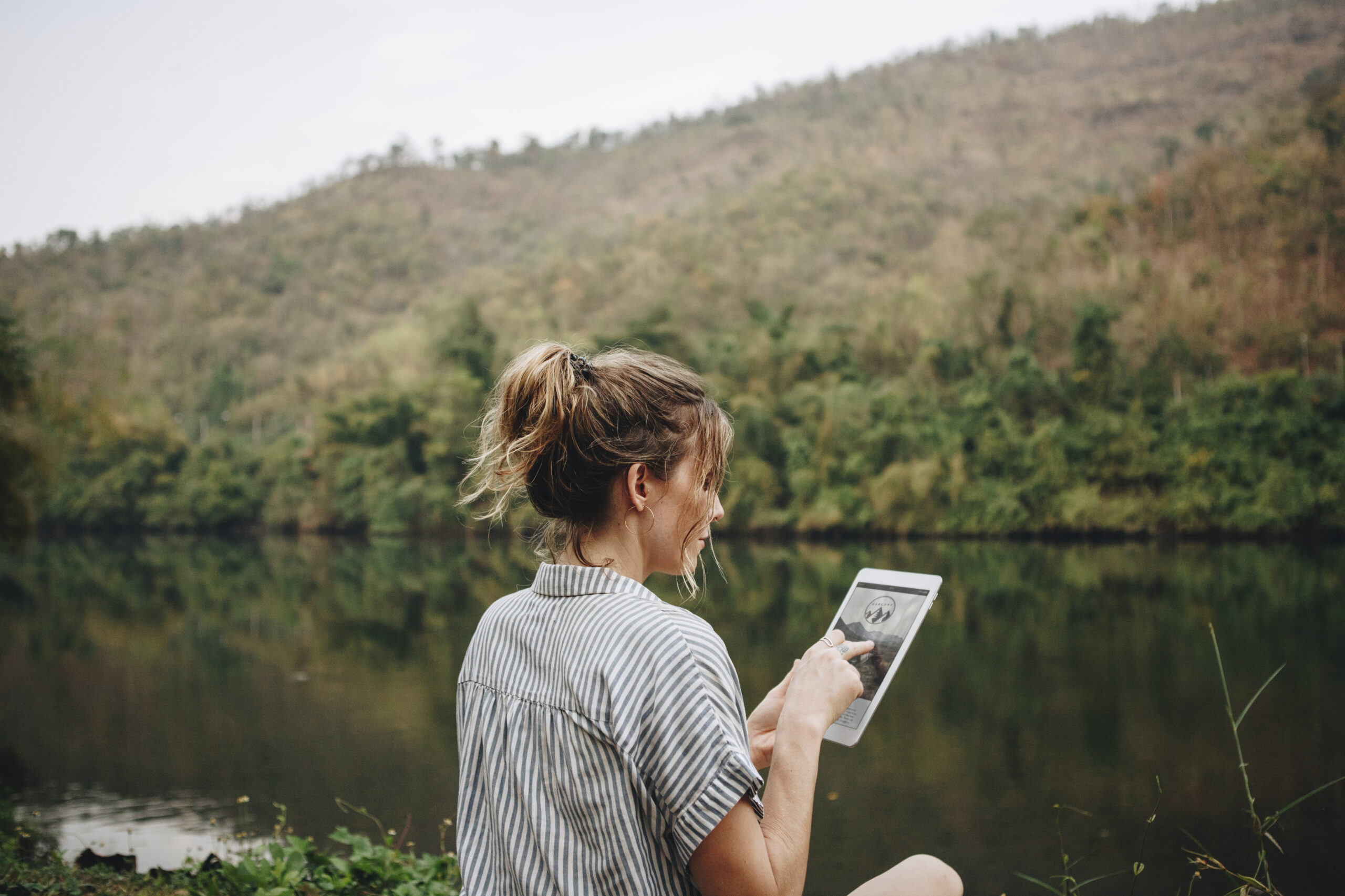 Companies have registered their business address in the postcodes identified for the Barrington Project. Click on the postcode link to see the company. Those companies will be given first preference to participate in the project.
| | | |
| --- | --- | --- |
| Households | Suburb | Postcode |
| 150 | Wallsend | |
| 218 | Charlestown | |
| 254 | Broadmeadow | |
| 249 | Wickham | |
| 149 | Carrington | |
| 1167 | Waratah | |
| 127 | Newcastle | |
| 5934 | Newcastle | |
| 187 | Newcastle | |
| 415 | Newcastle | |
| 112 | Hunter Region | |
| 3145 | Newcastle West | |
| 140 | Islington | |
| 754 | Hamilaton | |
| 202 | Mayfield | |
| 554 | New Lambton | |
| 344 | New Lambton | |
| 198 | Hunter Region | |
| 166 | Hunter Region | |
| 653 | Hunter Region | |
| 105 | Hunter Region | |
| 735 | Maitland | |
| 227 | Maitland | |
| 16185 | Total Households | 23 |
Employee data is a valuable input to Microgrid Management software. In order to predict grid usage the usage patterns of employees plays an important role. By integrating employee and enterprise operational data it will be possible to estimate electricity usage far more accurately and by integrating to the DLT employee owned data, that is portable and moves with the employee if they join another company, it will possible to set up communities and share electricity resources. For example, when a person joins a new employer it is important to know:
Does the new employee own an electric vehicle that is charged from home
Is the person working from home or at the company's premises
Is the person adding a single occupant dwelling to the microgrid or is there a large family with a much greater electricity usage
Irrespective of the microgrid source of power (rooftop or space based solar) the integrated employee data is needed by the smart grid algorithms to predict peeks and troughs.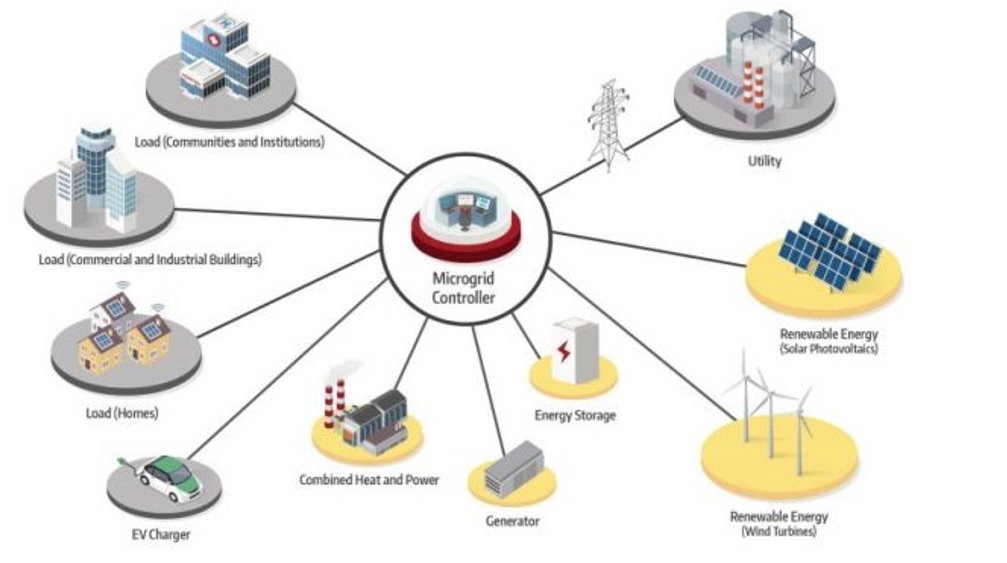 At present the only way to harvest more energy is to build bigger arrays of solar cells to capture the intermittent supply of daylight and there is a reliance on batteries to preserve excess electricity. There will be improvements as research into the materials used to build the solar cells focuses on Perovskite and other materials, but it is an ugly option and environmentally hazardous.
The size of the antenna array on earth, illustrated in the diagram below, to harvest energy is influenced by the size of transmitting arrays in space and distance from earth and makes the rooftop solar PV panel NOT a viable solution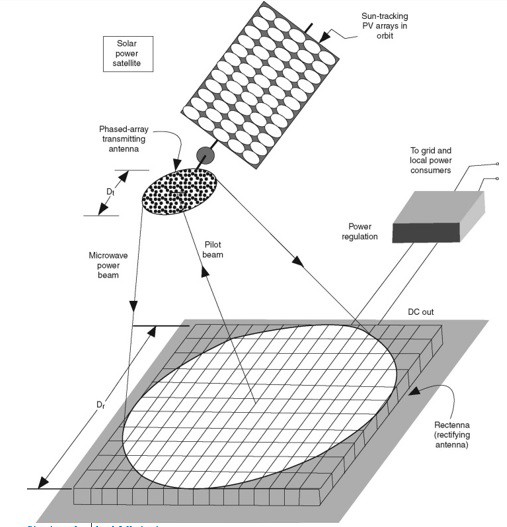 Source of image: https://www.sciencedirect.com/topics/earth-and-planetary-sciences/power-beaming
In today's world any solution must include protection of national energy resources. The most popular space-based solar solutions at present require massive arrays of solar panels deployed in outer space, usually targeting the geostationary orbit. The transmission to earth requires similarly large installations to capture electromagnetic waves to convert into electricity in a terrestrially centralized location. That provides a centralized "point of destruction" in the event of conflict. That is an unacceptable risk to governments. The ideal solution is total decentralization with many "targets" and that is where the most exciting development is taking place to mitigate risk.
A decentralized method of harvesting energy calls for smaller antennas, called optical rectennas, that can be positioned on rooftops, rather than large arrays of solar panels. The challenge is to build a validated network of energy consumers that will take advantage of the potentially very cheap form of electricity. That is where a common platform emerges: One that is used for workforce data and is built on a peer-to-peer distributed ledger platform with Distributed hash technology (DHT). DHT has evolved from earlier generations of system architecture: DHT is the new blockchain for enterprise applications and enables more flexibility to add functionality and support interoperability.
According to the ESA (European Space Agency) Space-Based Solar Power is "not only technically feasible, but economically viable".
Solar power for sustainable renewable energy is not a science solution alone: The creation and distribution of electricity requires a business platform and supporting ecosystem to turn scientific theory and space technology into commercial reality. That is a fundamental objective of the Hunter Valley Project and Proof of Concept and the "giant step" to making it happen.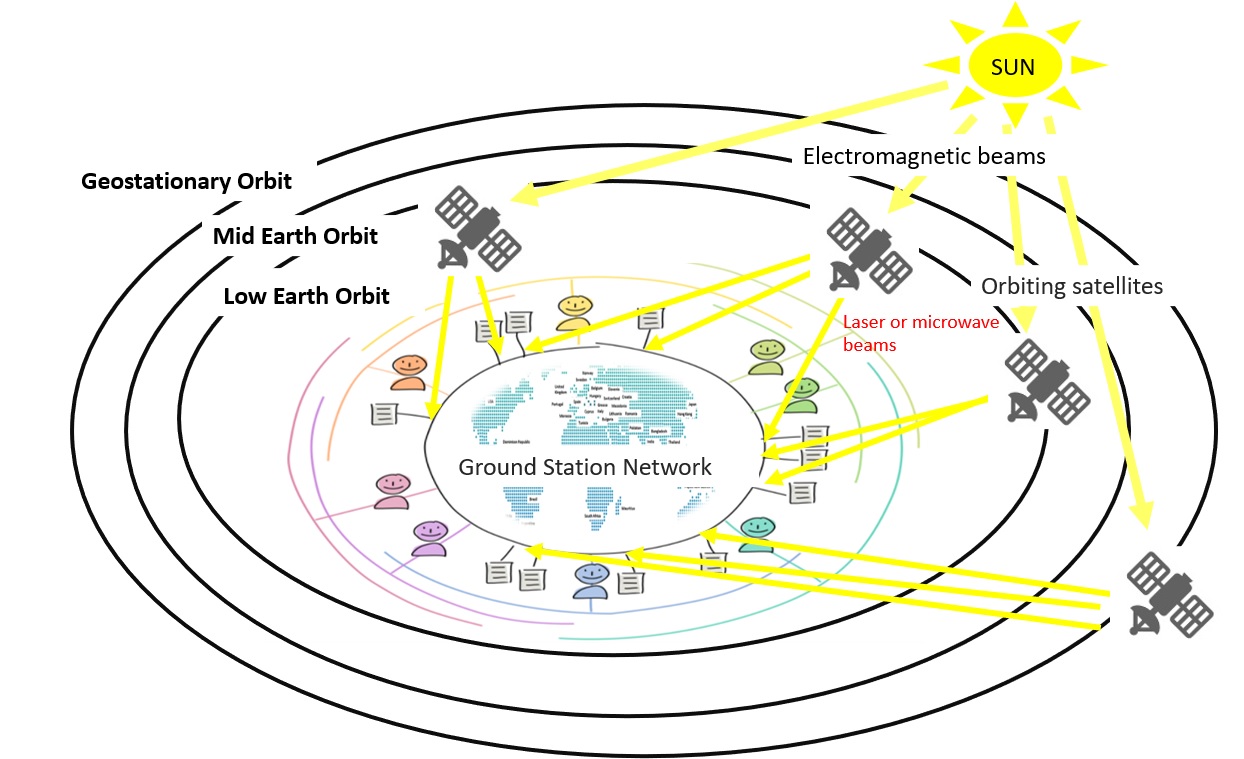 The Use Case will explore the design of rooftop solar photovoltaic panels and the potential to use of optical rectennas to harvest light emitted from the sun in a more efficient and environmentally friendly way.
The most promising aspect of transitioning from solar PV panels to wave capturing optical rectennas is the possibility of using current investment in PV panel infrastructure. It may be as simple as reconnecting the source from the panels to a rectenna with minor modification and plugging into the wiring that takes electricity to the storage and distribution point. Plus, there is a possibility that the same rectenna can become multi-purpose and be used to connect to satellite communication for Edge Computing devices, along with 5G communication.
The diagram below illustrates the components of the solar PV panel architecture used to convert incoming energy source to electricity.

The EMROD company from New Zealand, the Naval Research Laboratory from the USA and, more recently China, has demonstrated the ability to beam electromagnet waves between two fairly close points on earth. The Hunter Valley projects plans to extend the distance between transmission and reception points. That will create a testbed for wireless power transmission involving optical rectennas.
Invitations will be extended to organisations and institutions wishing to take place in the experiment.
The project does not set out to create a prototype involving satellites
The most important item to emerge from the PoC will be the creation and successful functioning of optical rectennas. That will lay the platform for scalability improvement and longer distance testing.
Although beyond the scope of the first stage of the Hunter Valley project, will be precision power beaming. The recent US court decision to allow SpaceX satellites in the Low Earth Orbit to connect user's mobile devices directly to satellites is an indication that it may be possible to use the same technique to deliver a more powerful dose of energy to a fixed geolocation destination. What was intended as a method of connecting to the internet may become a multi-purpose microwave or laser method of delivering solar power. The pending arrival of 5G and 6G networks will only make the technique a more interesting avenue of investigation.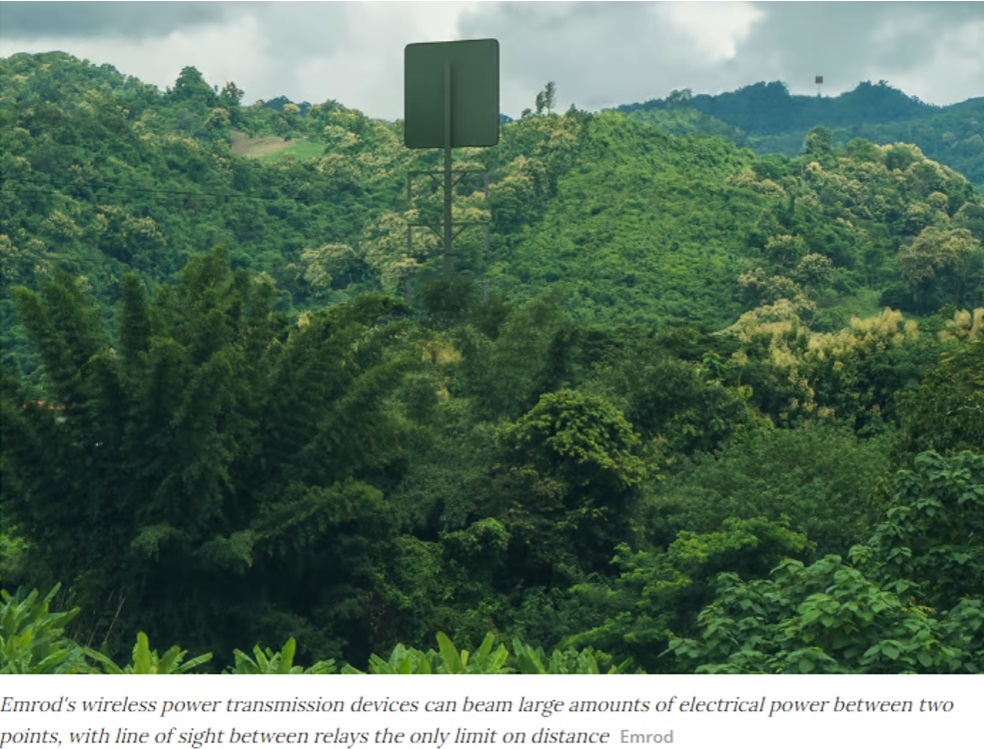 If it can be proven that electromatic waves transmitted to earth with microwave or laser technology, aided by orbiting satellites to enhance the strength, can be harvested to distribute electricity to a global community, the world will not only reach their carbon reduction targets much faster but will have a reliable source of energy for future generations.
---

CONTACT US: For more information please contact CET at info@cet-hr.com
© Copyright: Information on this site must not be copied or reproduced in any form without the permission of Competitive Edge Technology Pty Ltd. www.cet-hr.com
---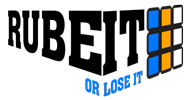 CET supports the not for profit Rubeit Foundation.
A community initiative to teach participants how to solve the Rubik's Cube puzzle to exercise the mind and improve memory retention.
CET is looking to provide a data store, owned by the person. that can be shared with researchers to correlate activities with medical data.